Dallas Plumbing Repairs Contractor
Plumbing Repairs in Texas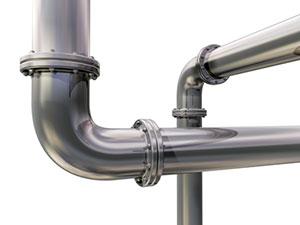 Watermark Plumbing has been a staple in the Texas area since 2005 as we provide exceptional plumbing repairs to our customers who need it most. Call us today so we can take care of your plumbing repairs. Don't let them become unattended to. Take care of the problem by calling in the experts.
We do all sorts of plumbing repairs. From big to small, there isn't one type of plumbing repair that we won't do. Here are some examples of what we can do for you:
Faucets
Sinks
Toilets
Hot water tanks
And much more!
Contact us today to see what we are all about. You can't go wrong with our plumbing services as we are very affordable and up front with our customers. Call Watermark Plumbing today so we can get started on your plumbing repairs.
From drain cleaning to commercial plumbing, we do it all. Whenever you want experienced, trained technicians that know plumbing like the backs of their hands, then you'll want to give us a call. Don't let your drains get clogged even more. Take control of your home's plumbing today by calling Watermark Plumbing.
At Watermark Plumbing, your opinion counts. We'd like to hear from you regarding our plumbing repair services. If you've had a bad experience in the past with another plumbing contractor, then you need to call us today. You'll see that we are able to stand our from the other plumbing contractors by offering you an array of plumbing services.
Plumbing Repairs that are Affordable Again
Are you tired of paying for plumbing repairs that end up costing you too much money out of pocket? Well if you are, then you are going to love our plumbing repair prices. We offer up front pricing so you won't get mysterious charges on your bill. That's just one of the little things we offer to our customers.
If you want to find out more about the type of plumbing repairs that we do, please give us a call today. You should treat your plumbing just like you treat the rest of your home, and that's with respect. If you've got clogged drains or a backup in your sewage, then you should give us a call today.
We do all types of plumbing repairs at Watermark Plumbing. We are a licensed and certified team of plumbers that are able to offer you such amazing plumbing services. Don't let an unlicensed plumber practice on your home. That will only make things worse. Call the pros today.
We Provide Plumbing Repairs Service In The Following Areas
Plano, TX | Carrollton, TX | Dallas, TX | Highland Park, TX | University Park, TX | Frisco, TX | McKinney, TX | Allen, TX | Rowlett, TX | Rockwall, TX | Garland, TX | Richardson, TX | Lewisville, TX | Highland Village, TX | Irving, TX | Southlake, TX | Coppell, TX | Highlands, TX | North Richland Hills, TX | Park Cities, TX | Preston Hollow, TX
Why Dallas Should Hire Us For Their Plumbing Repairs
Why should you hire a licensed Master Plumber for your plumbing needs in Dallas, TX? Aside from the assurance you'll gain knowing the plumber you hired to complete your plumbing services is qualified and experienced, it can also protect you from costly damages!
The State of Texas requires a Master's License and at least $300,000 dollars in insurance to own and operate a plumbing company. Unfortunately, there are still plenty of handymen and non-master plumbers doing side work for cheap - which isn't just bad practice, but it's against the law.
Articles Related to Plumbing Repairs
If you're looking for a professional Dallas plumber then please call us today at (469) 688-3724 or complete our request form.