Coppell, TX
PROFESSIONAL PLUMBING AND HVAC CONTRACTORS IN COPPELL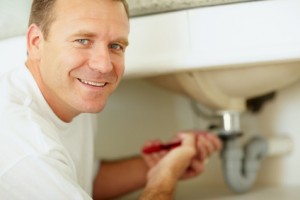 Located in the NW corner of Dallas County and extending into neighboring Denton County, Coppell Texas is a suburban community of around 39,000 residents.
Coppell was originally named, "Gibbs Station," but was changed to be named after George Coppell in 1892.  Mr. Coppell was a wealthy financier from England and was reported to be heavily involved in the construction of the railroad line.
By 2000, the area was almost completely developed and the population had grown to about 35K.
Various warehouses and commercial businesses in addition to suburban homes have filled the area.
Watermark Plumbing has been serving the local Dallas community since 2005 with integrity and professionalism.  We are a full service plumbing, heating, and air conditioning repair contractor.
We are a family owned and operated business, where we believe our Dallas homes are the most important place in the world.  We strive for the highest standards of integrity, honesty, quality and attention to detail in…
Drain Cleaning
Plumbing Repairs
Water Heaters
Tankless Water Heaters
Hybrid Water Heaters
Gas Water Heaters
Electric Water Heaters
Dishwashers & Garbage Disposals
Fixture Installation
Sump Pumps
Water Pipe Repairs
Sewer Repairs
Leak Detection
Video Drain Inspection
Kitchen & Bath Remodeling
Commercial Plumbing
Watermark, The HVAC & Plumbing Repair Difference in Coppell
At Watermark plumbing, we specialize in residential plumbing repairs as well as remodeling services including installing Heating and Air Conditioning systems.
Our Dallas plumbers are licensed and skilled to perform plumbing services including leak detection, gas leak repairs, and drain cleaning.  We are master plumbers and are fully insured.
Don't hire a handyman and think you are getting a real plumber.  Yes, they may be able to keep you working with a quick fix solution, but most often the repair has to be made again and again, and most unprofessional plumbers will tell you to replace the system simply because they either don't know how to fix it or don't know it can be fixed for a very reasonable cost.
At Watermark, we care about your safety in your home.  We want you to be free of molds, mildews, and freezing cold weather.  Let us help you to keep warm and safe this winter.
If you need plumbing, heating, or air conditioning repairs, please call Watermark Plumbing at 469.688.3724 or complete our online request form.
[insert_php] clean_slug(); [/insert_php]
Recent Articles
If you're looking for a professional plumbing company in Dallas then please call us today at (469) 688-3724 or complete our request form.