Save Money With Dallas Faucet Repairs
Save Money With Dallas Faucet Repairs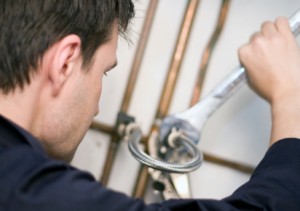 When your faucet is leaking, you need to have it immediately fixed. The noise of the dripping water is more than an annoyance – it is the sound of money that is leaking down your faucet.
If you have a dripping, broken or leaking faucet, you should quickly get it repaired to prevent yourself from wasting not just water but also money. There are many plumbing professionals and companies that are offering Dallas faucets repairs anyway, thus, it could not be difficult for you to stop that annoying drip.
Conserve Water With Dallas Faucet Repairs
You will be swept away at how much water you are wasting from a leaking faucet alone. This can go around 34 to 2,000 gallons per annum depending on the drip severity. That is much water and money! Good thing faucet repairs are relatively inexpensive. It is easy to call a qualified plumber too.
With the availability of the Internet, you can easily locate a plumber who can fix your faucet. There are many online directories out there, so finding plumbers in your area won't be a problem at all. Even if the task you need to be done seem like a very simple fixture, you should let it handle by a professional plumber as it is full of complicated seals and valves, making the repairs tricky than they look.
Faucet Repairs
Bear in mind that repairing a faucet is a job that is meant for the professionals. It is highly recommended to call a master plumber to discuss your leaking faucet. These people were trained to address leaks or other faucet repairs and problems. They have much experience in addressing broken or leaking faucet.
Due to frequent utilization of washers and threads, faucets tend to wear out eventually but they can be replaced easily by professionals. For much severe problems, replacement may not be needed. For experienced plumbers, new installation of faucet can be a breeze. So, regardless of the problem, they are sure to get your bathroom or kitchen working orderly.
Dallas Plumbing
Bear in mind that leaky bath tub faucets can make you waste much water once dripping begins. Make sure to fix these drips quickly. Also, regularly check exterior spigots because outdoor leaks at times go unnoticed until a major problem occurs.
Contact a plumber for Dallas faucet repairs as soon as you encountered a problem. By obtaining professional help, you can be sure to get the best service and workmanship in faucet fixes.
If you're looking for a professional Dallas plumber then please call us today at (469) 688-3724 or complete our request form.